AUTUMN 2017 CLASSES
How to Tell Your Story Onstage, Advanced acting in the PRO class
and a special class "Getting to Know Richard Rodgers"
see below for details
ADVANCED HOW TO tell your story
(Ages 18+) 8 Weeks Mondays, Sept. 25 - Nov. 13 7:00 PM-9:00 PM Fee: $175

A next level for students who took the "How To Tell Your Story" class. As anyone who's ever told a good story knows, it only gets better with time and the telling. This class is designed to boost your storytelling skills from the prior class and culminates in a one-night performance for an invited audience. Maximum 6 students.
"The more you perform your story, the more comfortable you feel in your skin. I can take that confidence everywhere I go."
~ Graham Salisbury, author, Under the Blood Red Sun
---
Professional Actors Class
(Ages 18+) 8 WEEKS Wednesdays, Sept 27 - Nov 15 7:00 PM-9:00 PM Fee: $150
| | |
| --- | --- |
| An ongoing, in-depth class for actors who want to advance their acting skills while preparing themselves for work. Students work on scenes, monologues, auditions and storytelling, with a teacher who brings decades of experience in the professional world of NY and Hollywood. Meet and work with other actors to learn what's going on locally. This class is designed for actors who are serious about pursuing professional acting opportunities. Prerequisite: FUNdamentals of Acting with Nancy McDonald or another foundational acting class. Note: If you have not taken the prerequisite class or have studied with Nancy before, she will want to have a phone conversation before you register. Returning students encouraged. | |
---
Acting For Non Actors: GETTING TO KNOW RICHARD RODGERS
(Ages 18+) 6 WEEKS Thursdays, Sept. 28 – Nov. 16 7:00 PM-9:00 PM Fee: $150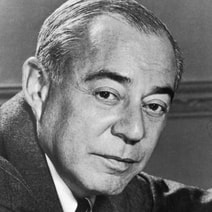 A class that will explore acting using the work and world of one writer. This time it's composer, Richard Rodgers, whose plays include Pal Joey, Oklahoma!, The King & I, South Pacific and many more. We will discover so much about composers, musical theatre and our own world.

​For anyone who loves acting, singing and joining together on an autumn evening for some fun exploration.


---