Nancy McDonald Experience and Creativity
Actor, Arts Educator, Director, Producer


Winter Term - register now!

Here's my FLYER - feel free to pass it along
Call to register at 503-635-3901

---

---

A Woman in Washington's Army is based on the incredible, but true story of Deborah Samson, a young woman who disguised herself as a man and fought with distinction during the Revolutionary War. After the war, she became the first female touring lecturer and, upon her death, her husband became the first man to receive a pension as a soldier's widower. Steeped in colonial history, with period music, this play is a time-traveling adventure with plenty of action and colorful characters. The playwright, who is also a genealogist, discovered Deborah while researching the descendants of Gov. William Bradford of the Mayflower. "I feel she deserves an honored place in history," said Overmire.
A bit about Nancy

​With a lifetime of experience in NYC, Hollywood and points in between and abroad, as an actor, director, producer, corporate trainer, arts educator and private coach, Nancy McDonald's diverse background has given her a unique perspective and innovative style.

Nancy loves to share her well-honed craft and actor's tool kit with others, whether with actors working toward professional acting careers or with individuals who have always wanted to "try it."

Teaching her private acting classes began in earnest in 2003, and since then she has been able to bring the joy of acting in classes like Acting For NonActors, Playing With Shakespeare and the Comedy Class. Her Professional Actors Class which includes scene nights on a theatre stage and her Audition Workshops help actors get ready to work.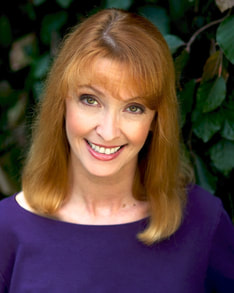 She loves to include the playwright to deepen the work and allow for much group discussion on the meanings and interpretations of the actors words. Yet her work is not limited to actors alone.Her How To Tell Your Story classes and lectures appeal to individuals and organizations alike. As she likes to say: "
We are the stories of our lives, but how we tell that story requires our own unique recipe."
Nancy's work with actors and nonactors alike, both in 8-week class sessions, 1-day workshops or in private coaching, are available now. Her goal is to help everyone have the freedom to find their voice and tell their story using their own talents that may have been dormant or unknown. That journey of discovery provides joy and reward for all involved. Perhaps you are ready for the journey? Check out her CLASS SCHEDULES.
---